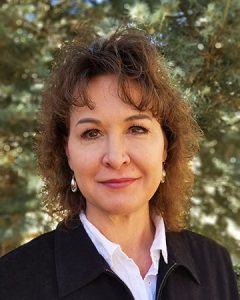 Debbie, RN & Owner
---
I love that I get to work in the fast-paced, growing and continuously advancing field of services for anti-aging, skin care, body shaping and so much more!
LaserRN has grown so much from its one room office doing just a few procedures, mostly laser hair removal, to a full blown medi-spa with the latest and greatest advances and trends!
As you can see we offer numerous services, but MY PASSION: Fillers! Instant gratification with the return of volume to our faces or returning your lips to the fullness of your youth. The natural aging process slowly affects our facial structure, with loss of muscle, fat and bone. Dermal Fillers can take years off your face, in a relaxed, revitalized and subtle way that doesn't look fake. My goal: No one notices you had fillers. Often they see you and say things like: "Wow, you look great" "You look so well rested and happy" "Did you change your hair- something looks great on you"
Fillers should "whisper, not scream!" Come on in and see some photos of my personal clients that are delighted with their results, clients that come back for more when needed and send all their friends and family too.
Why would YOU choose LaserRN? Is it because we are all RN's? Feel more comfortable taking your clothes off in a treatment room with a professional RN? A nurse, well trained and experienced to deal with any complication that any of our procedures? Most of our treatments are quite routine and safe, but things happen, wouldn't you feel best with your RN doing the treatment, doing the follow up and available for any questions or concerns? Maybe that is just one of many reasons LaserRN has been exceeding expectations since 2001. What about our 5 Star reviews? Check out Yelp and Google and see how your friends and neighbors feel about LaserRN. We are very proud of our 5 Star reputation and that MOST OF OUR NEW CLIENTS ARE PERSONAL REFERRALS!
About me
AS an RN since 1990—long hours, weekends, and little control over my schedule was an impetus for career change.
When I realized it was time for a career change that offered more time with family, I knew a career in the medi-spa business was the perfect match. Hospital patients need medical care at 3 am—medi-spa clients do not.
Growing up, I lived on a farm in Iowa. I graduated from the University of Iowa, College of Nursing in 1990—then moved to Denver. A husband and 3 children more than fills my free time! (And a granddaughter in 2017!). When I am not in the office, my husband and I love to travel (work hard, play harder- life is short). We take many trips to visit family in the midwest, love the beaches around the world and really anyplace we haven't been yet!
I hope you find our website full of information. Please feel free to email or call me with any additional questions or to set up a no obligation consultation or appointment today.
Thanks for your interest in LaserRN, I hope we can get a chance to work with you and offer that 5 star customer service!
Debbie Kenney, RN, Certified Laser Specialist, CLS
Toni, RN
---
I am so pleased to have joined the staff at LaserRN! I've come to know that it's a company that holds the highest standards for practice, service and fair pricing. The claim "exceeding expectations" is genuinely our goal. My nursing background has been mostly in hospital Medical / Surgical and OB, and I am excited to add a new chapter in my career that includes Laser aesthetics. I consider it a privilege to assist both women and men in their pursuit to look and feel their best. In my time off I enjoy being a part time birthing Doula, collecting items for distribution to charities, spending time with my husband and engaging in horse activities. I look forward to meeting you!
Amanda, RN
---
My name is Amanda and I'm pleased to join the LaserRN staff in providing kind, caring, and meticulous laser service to all clients. I am enthusiastic about being able to provide care to all persons, including all persons on the gender and sexuality spectrum and would love to be a part of your journey of self actualization.
I have been a Registered Nurse since 2003. I am a proud graduate of The University of Colorado, Boulder with a degree in psychology. I obtained my nursing degree from Front Range Community College. I have extensive experience in medical surgical, orthopedic, cardiac, oncology and mental health nursing.
I like to spend my free time with friends, family and my beloved West Highland White Terrier, Tiger Lilly. I enjoy live music, yoga, dance and soaking up the Colorado sunshine (always with a strong SPF, of course!) In 2017 I completed a 600 hour aesthetician program at the School of Botanic and Medical Aesthetics in Denver. This experience reaffirmed my belief that looking and feeling good about yourself is not about vanity, but about confidence and being able to do and be your best.
Brittany, RN
---
It is such an honor to be working at LaserRN. I have been a registered nurse since 2012. I graduated with my Bachelors of Science in Nursing from University of Nebraska Medical Center. After college, I was hired at UCHealth's Neonatal Intensive Care Unit and have proudly worked there the last nine years of my career. I've always had an interest in the aesthetics world and started schooling through Empire Medical Training. From there, I quickly fell in love with the impact looking and feeling your best can have on people. When I'm not at work, I enjoy spending time with friends and family, live music, working out, and snowboarding. I cannot wait to meet you and help you work towards your personal goals!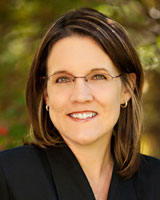 Shanin, Office Manager
---
It is truly awesome to get to work with such wonderful and caring nurses. As it is also exciting to see how thrilled clients get when they realize there is a cure for that unwanted hair. When they walk out of here they are amazed with the results and with so much more self confidence.
I am a Broomfield native and have four wonderful children.
LaserRN was a blessing to me as a client and now that I am an employee, it has been a blessing to both me and my family.

Dr. Stephen Zakany
---
Dr Stephen Zakany is the medical director at Laser RN Skincare & Injectables.
Dr Zakany has his own medispa in Lafayette, Aesthetic Solutions, since 2006. He is a board certified Family Medicine Medical Doctor, as well as board certified by the American Academy of Anti-Aging Medicine.
He enjoys participating in community events in Colorado and enjoys hiking, biking and skiing with his family.
SaveSave
SaveSave